VAR 2021/10
FIAP 2021/320
PSA 2021-1471
GPU L210158
AAFR 010/2021
IUP 2021/016
EFA 2021/ 008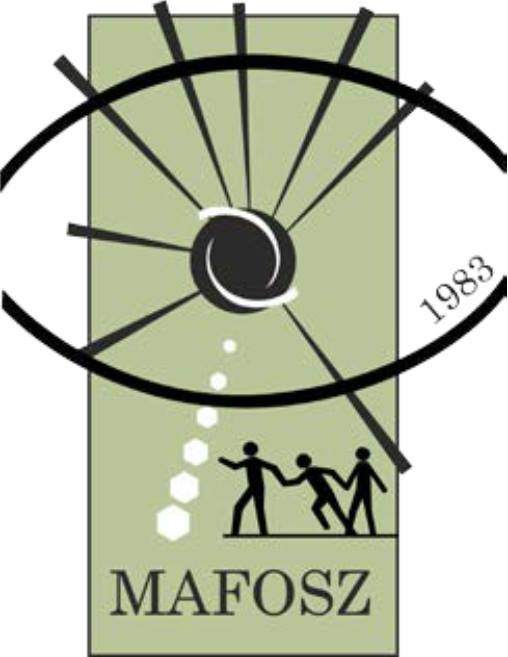 MAFOSZ -
5th INTERNATIONAL ART PHOTOGRAPHIC SALON "VARADINUM" ORADEA - ROMANIA 2021
ORGANISER
The 5th INTERNATIONAL ART PHOTOGRAPHIC SALON "VARADINUM" ORADEA ROMANIA 2021 is open to all the amateur and professional photographers from all over the world. 
The salon is awarded recognition:
FIAP .........

Fédération Internationale de l'Art Photographique

GPU ..........

Global Photographic Union

PSA ..........

Photographic Society of America

AAFR .........

Romanian Association of Photographic Artists

IUP ..........

International Union Of Photographers

EFA ..........

Eurofotoart

MAFOSZ .......

Magyar Fotóművészeti Alkotócsoportok Országos Szövetsége
SECTIONS
OPEN COLOR (color digital) PSA PID Color
OPEN MONOCHROME (monochrome digital)  PSA PID Monochrome
FACE AND BODY (color and/or monochrome digital) PSA PID Color + PSA PID Monochrome
RULES AND CONDITIONS
Photos and the entry form to be submitted via the internet www.varadinumfoto.ro
Entries will NOT be accepted on CD/DVD.
Each participant is allowed with a maximum number of 4 photographs for each section;
The entrant must be the owner of all rights of the submitted works. All parts of the picture must have been photographed by the author.
One and the same author has not right to introduce identical or similar photos into different sections of the Salon;
Photographs that have been submitted to previous editions of the Salon are not accepted;
An entry may be rejected when the members of the jury, in its reasonable discretion, believe the entry does not conform to exhibition rules and conditions.

REQUIREMENTS:
No information about the entrant or country will be given to the selectors. Through your participation to this Salon we assume that you totally approve of all the stipulated requirements.
Entries are limited to not more than 4 images per section, category, or class. An entrant's four images will be distributed throughout four rounds of judging in that section.
IMAGES
The digital image must be a maximum image width (horizontal) is  1920 px, maximum image height( vertical) is 1080 px and saved as a JPEG picture using sRGB color space at 300 dpi, compression 7-12, max 2Mb
Permission is assumed to reproduce any image (at low resolution) in an internet exhibition and in the salon catalogue.
By submitting an entry, the entrant certifies the work is original and his own and permits the organisers to reproduce all or part of the entered material free of charge for publication and/or display in media related to the exhibition.
The exhibition assumes no liability for any misuse of copyright.
With the sole act of submitting his/her images or files to a salon under FIAP Patronage, the entrant accepts without exception and with no objection that:
-the submitted images can be investigated by FIAP to establish if these obey to FIAP regulations and definitions even if the entrant is not a member of FIAP;
-FIAP will use any means at its disposal for this undertaking;
-any refusal to cooperate with FIAP or any refusal to submit the original files as captured by the camera, or failure to provide sufficient evidence, will be sanctioned by FIAP and that in cas of sanctions following the non compliance with FIAP regulations, the name of the entrant will be released in any form useful to inform the breaches of the rules.
-it is recommended to leave the EXIF data in the submitted files intact in order to ease eventual investigations.

ENTRY FORM
Authors must fill out online entry form.
FILE NAMING
No requirements for file names, file name should be as you would want it to appear in the catalogue (same as title name). Words such as "Untitled" and "No Title" are not acceptable as part or all of an image's title, nor are camera capture filenames or titles consisting of only numbers.
Each image must have a unique title. Once an image has been accepted in a PSA Recognized exhibition, that same image, or a like "in camera" or a "reproduction" duplicate of that image:
May not be re-entered in any section of the same Division Star Ratings class in that exhibition regardless of media, format, or title.
May not be re-titled for entry in any other PSA Recognized exhibition.
PARTICIPATION FEE
Participation fee is mandatory for all participants of the exhibition and is:
15 euro for all 3 categories

The fee can be sent using PayPal to: ovidpop@yahoo.com or by bank transfer to:
ASOCIAŢIA OVI D.POP ORADEA ROMANIA
RO59BTRLRONCRT0530821201 for RON
RO89BTRLEURCRT0530783801 for Euro
BTRLRO22XXX Cod BIC / SWIFT
SALON CALENDAR
| | |
| --- | --- |
| Closing date for application and fee(deadline) | 26.09.2021 |
| Judging | 27-30.09.2021 |
| Announcement of the results | 10.10.2021 |
| Exhibition opening | 21.10.2021 |
| Catalogue posted | 10.10.2021 |
| | |
REPORT CARD NOTIFICATION
The results of the exhibition will also be published on the website www.varadinumfoto.ro/salon
JURY
An entrant's images will not be presented to the judges consecutively. An entrant's four images will be distributed throughout four rounds of judging in that section. Distribution of images shall be in the same round order as submitted by the entrant. All photographs are to be presented to the jury members using the Epson EB-1980WU projector (3LCD WUXGA, 1920x1200 pixels) during the judging process. All authors will be notified of the judging results via email. Additionally, exhibition results will be published on the site on under the RESULTS tab.
Agatha Bunanta FPSA, GMPSA, EFIAP/p - Indonesia
Marcel van Balken MPSA-MFIAP-EFIAP/d3 - The Netherlands
Pedro Ajuriaguerra EFIAP/g - Spain
Magdó István EFIAP - Romania
Grigore Roibu EFIAP - Romania
PRIZES
All together 81 prizes
For each section there are:
FIAP Gold, Silver and Bronze Medals + 2 Honorable FIAP Mention Ribbons – all 3 sections
PSA Gold, Silver and Bronze Medals + 2 Honorable PSA Mention Ribbons – all 3 sections
GPU GOLD, Silver and Bronze Medals +1 Honorable GPU Mention Ribbon – Open Color section 
IUP GOLD, Silver and Bronze Medals + 1 Honorable IUP Mention Ribbons – Face and Body section 
EFA GOLD + Silver and Bronze Medals +1 Honorable EFA Ribbon - Open Mono section 
AAFR Gold, Silver and Bronze Medals + 2 Honorable AAFR Mention Ribbons - all 3 sections
VARADINUM Gold, Silver and Bronze Medals + 2 Honorable VARADINUM Mention – all 3 sections
MAFOSZ Gold, Silver and Bronze Medals - Face and Body section 
PRIZE "Judges Choice"
FIAP BLUE PIN for "Best Author".
BEST CLUB AWARDS
BEST ROMANIAN ENTRANT
BEST PORTRAIT - 200 EURO
BEST NUDE – 200 EURO
This competition is run under FIAP, PSA, GPU, IUP, EFA, MAFOSZ, AFFR rules.  The one who has achieved the highest number of total acceptances of all the sections of the salon added together will be proclaimed "best author". In the event of a tie, the organizer will decide irrevocably. The name of the best author will be mentioned in the catalogue.
If at any time, it is determined in the reasonable discretion of the exhibition organizer or the judges before, during, or after the judging of an exhibition that an entrant has submitted entries where one or more images may fail to comply with these Conditions of Entry, including the stated definitions, the exhibition organizers reserve the right to delete the entry from the exhibition and void any or all acceptances or awards in connection with the exhibition. Fees may be forfeited or refunded in these circumstances. The entrant acknowledges that the decision of the exhibition organizers or the judges is final. In order to ensure that images comply with the Conditions of Entry and definitions, the exhibition organizers may carry out reasonable measures to verify that:
a) the images are the original work of the entrant and
b) the images comply with the rules and definitions as set out in these Conditions of Entry. These steps include, but are not limited to, questioning any entrant, requiring the submission of RAW files or other digital files representing the original capture of the submitted image(s), confronting the entrant with evidence that one or more submitted images fails to comply with the Conditions of Entry (also known as Entry Rules), and offering the entrant a reasonable opportunity to provide counter evidence to refute the exhibition organizer's evidence by a set deadline. Such entries that are not cleared or are still questionable after the entrant has presented evidence may be considered in breach of these Conditions of Entry, and declined. Such entries may be referred to PSA for further investigation of possible ethics violations. PSA retains the right to investigate in any way all complaints/suspicions of breaches of entry conditions, impose sanctions if deemed necessary, void the acceptances of any image found to violate the PSA rules, include the entrant's name on the list of sanctions provided to Exhibitions, and share such investigations with FIAP. Entrants automatically agree to these terms by the act of entering the Exhibition and agree to cooperate with any investigation.
EXHIBITION
A representative selection of the accepted images will be printed to a size of 30 x 45 cm and will be exhibited in Oradea Romania The exhibition will also be presented in the main towns of Romania.
CATALOG
PDF catalog will be on site for free download.
CORRESPONDENCE
For any information please contact:
Mr. Ovi D.Pop, the Salon Chairman, email: ovi@durans.ro, tel:+ 40 742 162 843
Mrs. Adela Lia Rusu, General Secretary, email: rusuadelalia@yahoo.com, tel:+ 40 744 210 670

DEFINITIONS
In order to be validated by international organizations that have granted patronage or recognition, all work must strictly comply with the provisions of these definitions.
FIAP MONOCHROME DEFINITIONS
A black and white work fitting from the very dark grey (black) to the very clear grey (white) is a monochrome work with the various shades of grey. A black & white work toned entirely in a single color will remain a monochrome work able to stand in the black & white category; such a work may be reproduced in black & white in the catalogue. On the other hand a black and white work modified by partial toning or by the addition of one color becomes a color work (polychrome) to stand in the colour category.
PSA definition of Monochrome Photography
A monochrome image is defined as having varying shades of no more than one color (various shades of that color from very light to very dark) but it may be any single color. Multi-toned images (various shades of two or more colors) and greyscale images with added an accent color are not acceptable in Monochrome Class sections and must be entered in Color Class sections.
FACE AND BODY
Center of interest is the human face and body in all its forms and manifestations. Portrait and fine art nude photography. Portraits of people of all colors, races, religions, the whole range of human feelings. Live photography, outdoor photography as well as studio portraits. Men, women, children. The human face as a reflection on emotion and life experience. Fine-art photography, taken outdoors or under studio conditions, full of idea, creativity, with a touch of erotic mood, which depicts the nude human body with an emphasis on form, composition, emotional content, and other aesthetic qualities.
Aerial Photography Policies (ethical): One of the tenets of photography is that the safety and well-being of the subject, photographer and surroundings is of paramount importance over the capturing of the photograph. The purpose of this section is to prevent any interference with other individuals or animals which will or may cause a disturbance in their normal activity or disrupt the way an individual or animal interacts with its environment.
May not fly a drone above people for the purpose of photographing their activity, unless permission is granted in writing
May not fly or photograph animals in their natural habitat, especially nesting areas and locations where the animal is already under stress (winter survival, migratory feeding, protecting young). Photographing scenery/landscapes is permissible.
May not fly or photograph in any designated wilderness area
Aerial Photography (International): Many countries have their own rules and regulations governing aerial photography, especially drone, usage. It is the responsibility of the Photographer (pilot) to be informed of the polices of the country or region in which they are flying (photographing). When submitting aerial images that depict a foreign country the photographer must include a statement that all applicable rules and regulations of that country have been observed.